ISPRM2022 Congress registration Early Bird deadline postponed
The ISPRM 2022 Congress registration Early Bird deadline has been postponed to Saturday April 2nd, 2022. This should allow individual members and National Societies who still need to renew/ register their ISPRM membership to receive the discount code (100 EUR for full participants) on congress registration fee in addition to the Early Bird discount.
View full announcement: https://mailchi.mp/aimgroup.eu/isprm2022-congress-early-bird-deadline-postponed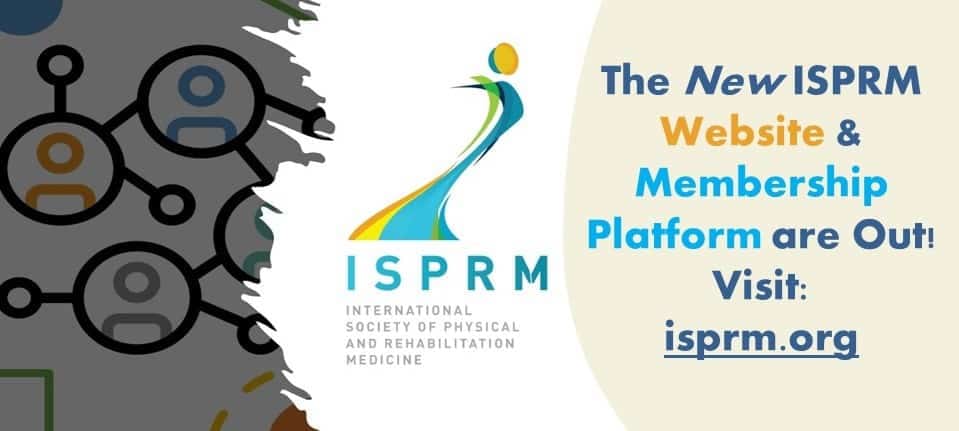 The new ISPRM Membership Platform was recently launched and if you need assistance or have questions please don't hesitate to contact us at:
isprmmembership@aimgroup.eu
Call or send messages to Jessyca Idi (ISPRM Office) at WhatsApp/ Telegram: +39 340 155 1360
If you did not already, please remember to save to your email contacts list our new email address: onlineservices@isprm.org to avoid getting our communications in your SPAM folder.
Should you have any issues, just contact us!
NEW INTERVIEW AVAILABLE! WATCH HERE
👩‍⚕ Gwendolyn Sowa, MD, PhD will give a "Keynote" lecture at Lisbon, during the ISPRM World Congress 2022 about Low Back Pain and BACPAC.
📣 With Dr. Muhammad Tawab Khalil, we're going to ask Dr. Sowa to give us a sneak peek on her session and what to expect from the days in Lisbon. #ISPRM2022 #ISPRM