ISPRM solidarity and attention for the people of Morocco after the earthquake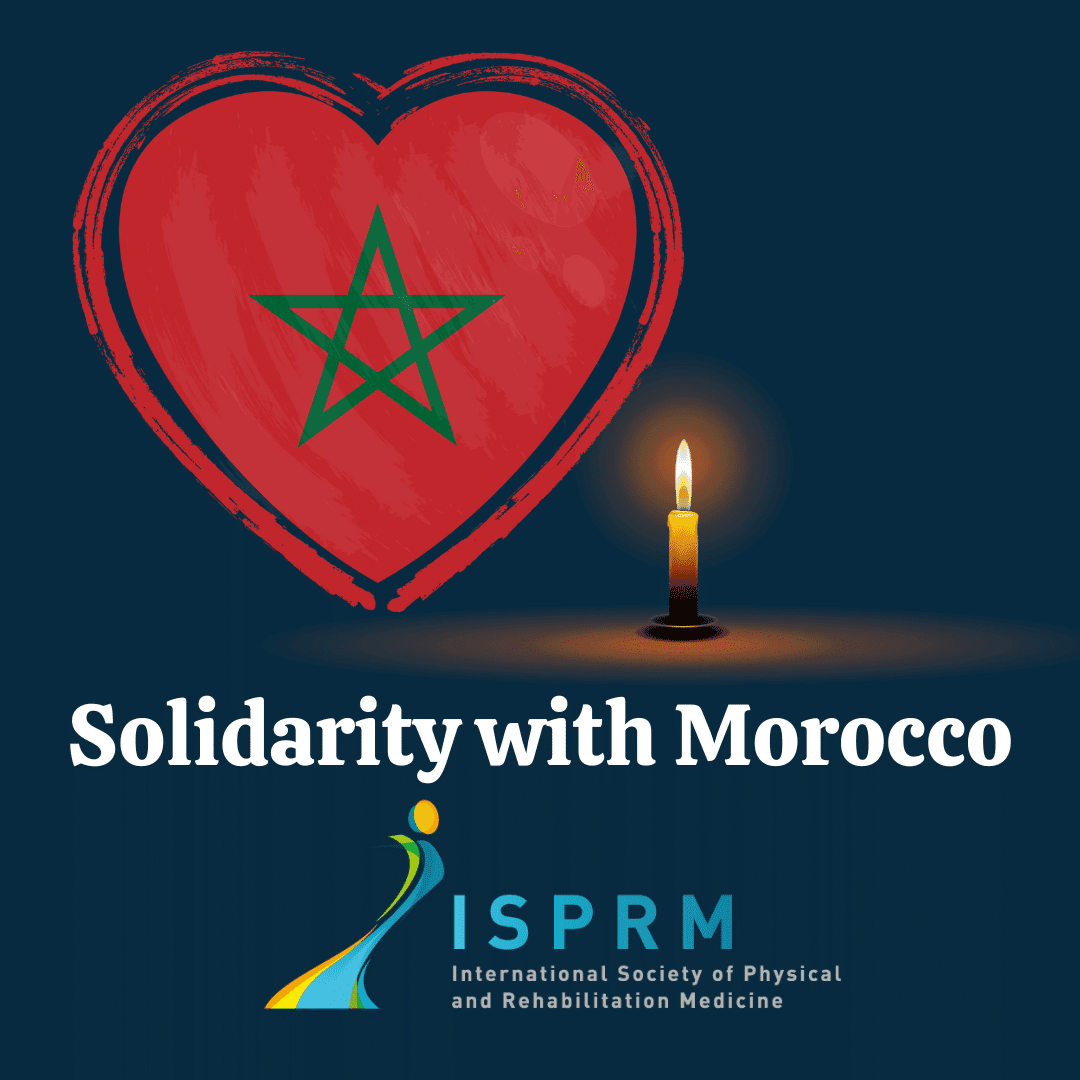 ISPRM members would like to express solidarity to the people in Morocco for the devestation caused by the recent earthquake. Our thoughts and prayers are with the people of Morocco.
ISPRM leadership and the Disaster Rehabilitation Committee are monitoring the situation and ISPRM is ready to support if needed.
𝑱𝒐𝒊𝒏𝒕 𝑺𝒕𝒂𝒕𝒆𝒎𝒆𝒏𝒕 𝒃𝒚 𝑹𝒆𝒉𝒂𝒃𝒊𝒍𝒊𝒕𝒂𝒕𝒊𝒐𝒏 𝑷𝒓𝒐𝒇𝒆𝒔𝒔𝒊𝒐𝒏𝒂𝒍 𝑹𝒆𝒈𝒂𝒓𝒅𝒊𝒏𝒈 𝑬𝒂𝒓𝒕𝒉𝒒𝒖𝒂𝒌𝒆 𝒊𝒏 𝑴𝒐𝒓𝒐𝒄𝒄𝒐
The tragic earthquake of Friday 8th September has resulted in thousands of deaths and injuries in Morocco. Therefore, the national community of rehabilitation professionals wishes to extend its deepest condolences for those who have lost their lives. We express wishes for speedy recovery to the injured individuals affected by the earthquake in Morocco. We also want to convey our full readiness to contribute to the organization and delivery of rehabilitation services for the injured.
We want to affirm our unwavering commitment to supporting our country and the injured in this disaster, while advocating for early rehabilitation measures.
The various professional associations in the field of rehabilitation are prepared to offer their assistance and call upon all their members to mobilize collectively, in accordance with the directives of His Majesty King Mohamed VI and the local authorities.
Moroccan Association of Prosthetists (AMOP)
Moroccan Society of Physical Medicine and Rehabilitation (SOMAREF)
National Federation of Physiotherapists Morocco (FNKPM)
Occupational Therapy Association of Morocco (OTAM)
Statement by Farooq Azam Rathore, ISPRM Disaster Rehabilitation Committee
Providing Medical rehabilitation services to survivors of a major calamity like an earthquake is essential to save lives, improve quality of life, maintain mobility, and enhance community reintegration after the acute medical and surgical care has been completed.
Disaster Rehabilitation has come a long way since Oct 2005 earthquake in Pakistan where I provided services as a first-year resident in Rehabilitation Medicine with little awareness of the impact we were creating. However, after publishing our data, collaborating with colleagues around the world, and noticing the impact of providing medical rehabilitation during and after earthquakes in the Sichuan in 2008, Haiti in 2010, and Nepal in 2015, I am convinced that early medical rehabilitation led by trained Rehabilitation professionals is as important as the early surgical and trauma response
As the current chair of the Disaster Rehabilitation Committee at ISPRM , I reaffirm my commitment to promoting disaster rehabilitation and supporting our colleagues in Morrocco during these difficult times
– Farooq Azam Rathore, Disaster Rehabilitation Committee – ISPRM